EYES_ON_HEAD is a mapping project realized during the Workshop
Back to Black by Swiss designer Camille Scherrer.

During a week dedicated to the experimentation of the mapping with as support the buildings of the school. In pairs, Julia Guglielmetti and me had the idea to use these two large windows as eyes and at the same time to get the mapping out of the walls of the school to communicate with the street (the boulevard James Fazy leads to the train station Cornavin, it is a continuous axis of passage).

Also we liked the idea of having it interact with people, as if they were followed by the building. Building that by dint of watching the street starts to "bug" synthesized by a page 404 not found, a blue screen (the famous blue screen of death of Window revisited) and some glicht effects...
HEAD-Genève
One week workshop with Camille Scherrer

Material: Adobe Premiere, beamer, paper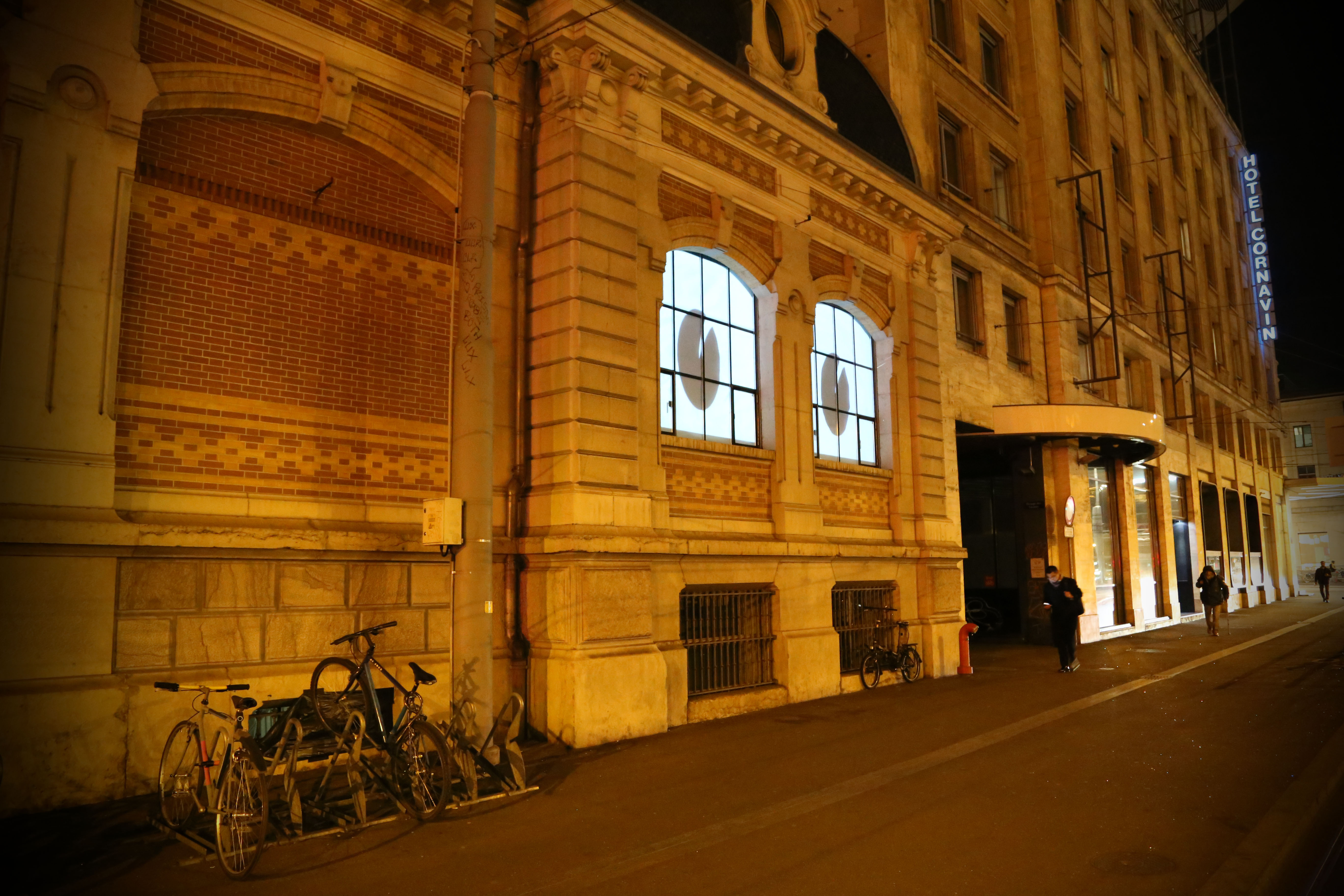 EYES_ON_HEAD from JM CNOCKAERT on Vimeo.